Welcome!
Welcome to ZIA PROMOTIONAL PRODUCTS!! Our website will allow you to view nearly 500,000 advertising and promotional products.
ATTENTION ALL PUBLIC SECTOR BUYERS: STATE PRICE AGREEMENT # 41-000-14-00070. PROMOTIONAL ITEMS has been issued by the State of New Mexico. Please use the "Preferred Vendors" button to see the many applicable brands and items.
Deals & Steals- Check out all the specials available under the Deals & Steals Tab. We update this daily so check back often!
Featured Item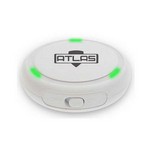 Phoomba
It's like a Roomba for your phone! When looking at your phone or tablet, do you ever think how dirty your screen is? Well, now with the Phoomba, you can get those smudges and fingerprints right off. S...
$4.65 - $4.98



Make personalized connections in Business & Life.
Personalize your cards with logos/signatures/imprinted envelopes and custom greetings!
Signature Showrooms